Reston Shirt

&

Graphic Company
,

Inc

.
1987 –

Celebrating Thirty Years

– 2017
Reston Shirt and Graphic Company, Inc. is a full service garment decorating company dedicated to bringing you highest quality wearables at the lowest possible price.
We specialize in custom screen printing, commercial logo embroidery services, and imprinted promotional products for companies and consumers worldwide.
---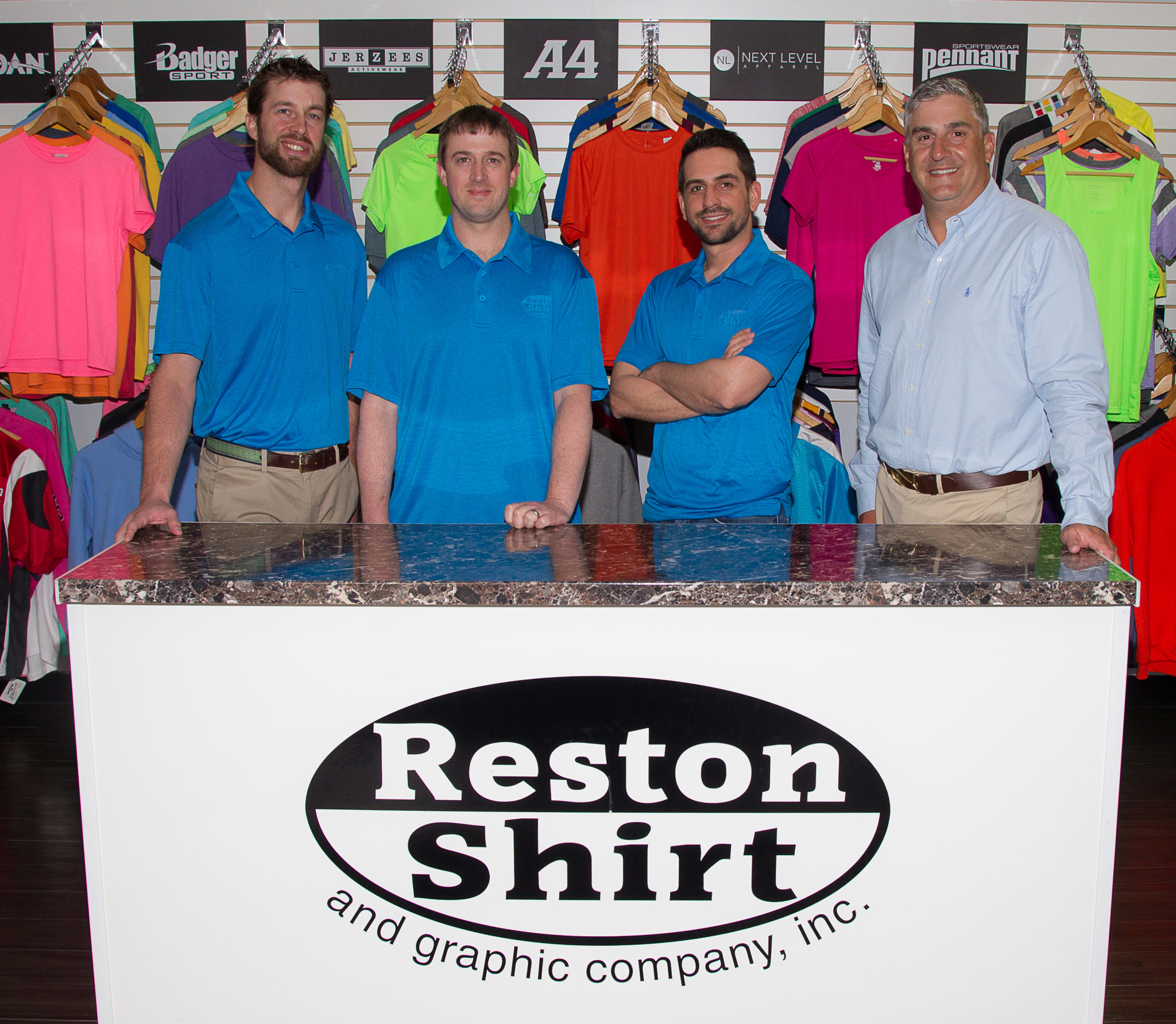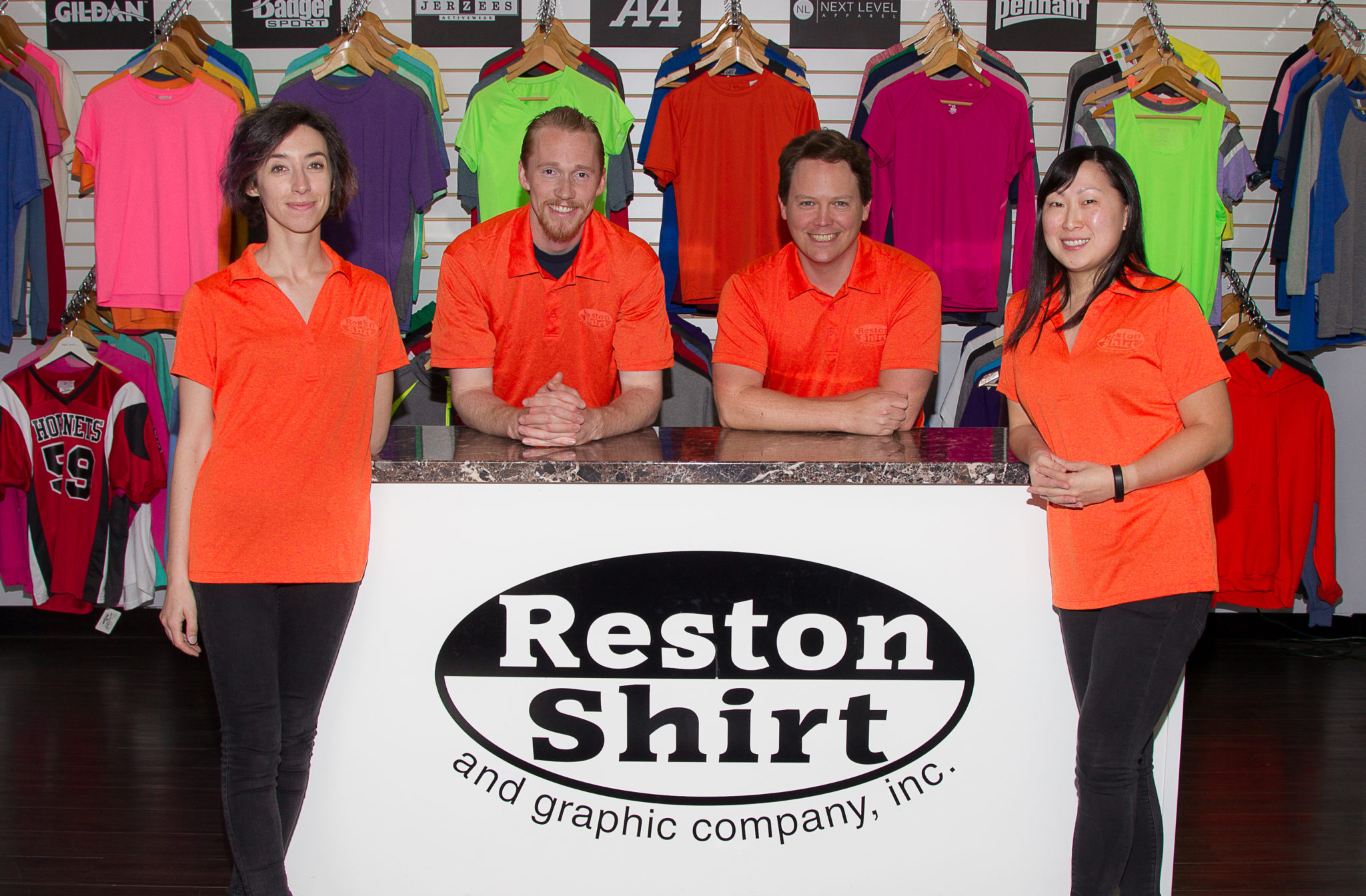 ---
Our database contains more than 300,000 promotional products, allowing you to choose just the right item at the best price. Whether you need custom t-shirts, hoodies, tanks, long-sleeved tees, sport shirts (polos), jackets, sweats or any other printed/embroidered material, we can provide it.
Our mission is to assist you in marketing your message with the quickest turnaround possible and noticeably exceptional quality. Browse our online catalog of brand name wearables or check out our promotional catalog to get started.
"Literally the best customer service I've ever experienced. My organization has been working with them for years to print hundreds (or thousands) of tee shirts for multiple events."
"Seriously – what other company can you find that can do a turnover in 2 days of your order?! I contacted them via Facebook and they responded so quick."
"It doesn't get any better than Reston Shirt & Graphic Company. From design, pricing, staff, workmanship, and delivery schedule – everything was first rate."
"Our Girl Scout Camp has been asking Reston Shirt & Graphic to produce our Camp tee shirts since 1999. This is our 19th summer with them and we cannot be more pleased with their professional and helpful care…"
"Terrific experience, as always! These folks are professional, thorough, friendly, and a pleasure to do business with."